University College Dublin – School of Business
We engaged
iactonline
recently to provide online training to several hundred new business students. Everyone had ongoing access to the online eLearning materials which worked very well in serving the learning needs during the academic year. Feedback from staff and students was very positive with many commenting on the professional and comprehensive quality of the eLearning content.
This training is helping to address our need to have students develop professional skills early in their programme of study.

Bank of Ireland
These courses are well structured and extremely well presented. Everything is easy to follow and understand. We use Excel extensively and we will be increasing our use in the future. Our teams have learned many useful techniques that we have put into practice to make our work simpler and more effective.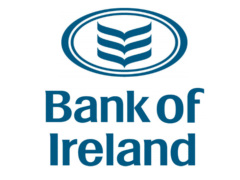 AIB
We are developing the skills of our key accounts teams. These courses help us provide a better service to our clients by giving us a greater understanding of Excel and helping us learn how to put the theory into practice. These Excel courses have been extremely beneficial. We have enjoyed the courses and learned a huge amount.

Accenture
The Excel VBA course was very practical not just about learning the theory and will enable us to save lots of time by writing macros to automate repetitive daily tasks.

Odenberg
The content is spot on and the pace is excellent, with a wide range of courses to choose from. The tutors really know the material and being able to download and work with the exercise files is a huge bonus.